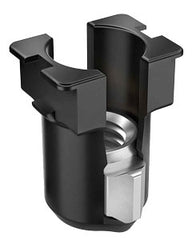 203-1904.15-00006 Grounding Nut (M6)
203-1904.15-00006 Grounding Nut M6
Supplied in a pack of 2,000 pieces.
For the secure joining of metal sheets.
Use the grounding nut with the cage

(product code 203-1901.06-00095)

.
For cutouts 9.5 and 9.2mm.
Can be installed in the cutout without tools from the front as well as from behind.
Suitable for high tightening torque and high tensile force from 3 up to 8 nm.
Material - Steel.
Surface - zinc plated, white.
For full datasheet see below.
Please contact us for large quantities.