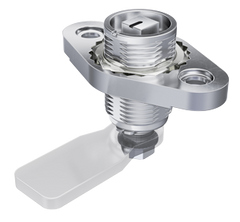 7-086 Flush-mounted Compression Latch L28 Stainless Steel
7-086 Flush-mounted Compression Latch L28 Stainless Steel
Compression 6mm.
Flush mounted version.
LH version closing right.
RH version closing left.
Housing length: 28mm.
Door thickness: 13mm.
Indication of opened/closed position on the housing edge and the insert.
Materials: Insert, axis, nut and anti-rotation device - AISI 316. Serrated screw - stainless steel.
For full datasheet see below.
Please contact us for large quantities.